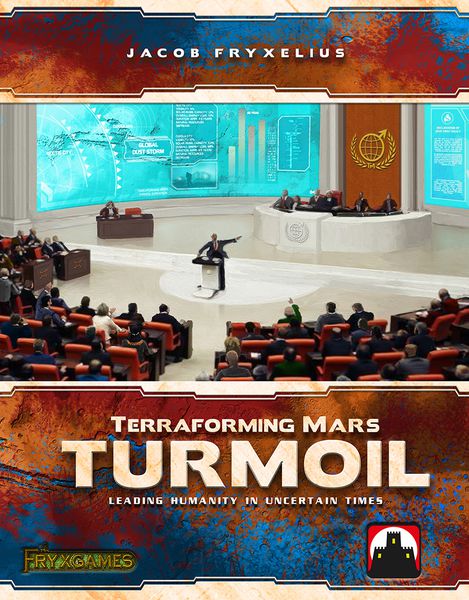 This is more of a week of expansions so far with both Anachrony and Terraforming Mars releasing expansions on the platform. For me, though, it was Terraforming Mars – Turmoil that takes the cake this week.
Turmoil is the fifth expansion for Terraforming Mars and introduces an aspect of political intrigue, where players must work on Global level events as well as their individual targets.
Terraforming Mars has been criticised for sketchy component quality in the past, so one of the major attractions to this expansion is the inclusion of double thickness player boards meaning that bumping the table and losing all your progress will be a thing of the past.
The expansion is going to set you back around $50 plus postage, but you are looking at about that for just player boards at present from a 3rd party site, so this may be a cheap way to get both player boards and an expansion. Do note that the boards and some cards are promotional/Kickstarter exclusive so you will not be getting them if you go the retail route.