Welcome to Kickstarter of the week, at the end of this article we will also provide details on how to file for bankruptcy due to Kickstarter of the week! 
This week is a big one on Kickstarter – Too Many Bones and Batman have both released new additions and they are BIG and expensive! Let's have a look at them first and then at a few other projects we love the look of: 
Batman: Gotham City Chronicles Season 2 – This is a big box(es) game of Batman and his DC sidekicks and enemies. The game has mixed reviews at the moment from a number of sources with issues being raised with a lack of player aides, strange graphic design and simply too many miniatures with nothing to do with them. Despite this, Batman looks incredible from the sculpts of the minis through to the art on those 2 boxes, and seriously who hasn't wanted to run around Gotham at some time kicking ass? The base game will run you to around $250AUD including postage, whereas all-in for Season 1 and 2 will cost you a massive $500. 
Too Many Bones: Splice and Dice – Another big box game with a big price tag. Splice and Dice is an expansion for Too Many Bones. Splice and Dice looks like a great expansion in itself, with a mechanic to create new tyrants and some new campaign content, however it is when you look at purchasing other games that it gets expensive, like if you want to start your Too Many Bones journey – that's $271, you want all the recent content – that's $236. If you want to go all-in that is going to set you back $757 and that is all pre-postage! Regardless, this is an exceptionally well regarded game and may get a backing from me.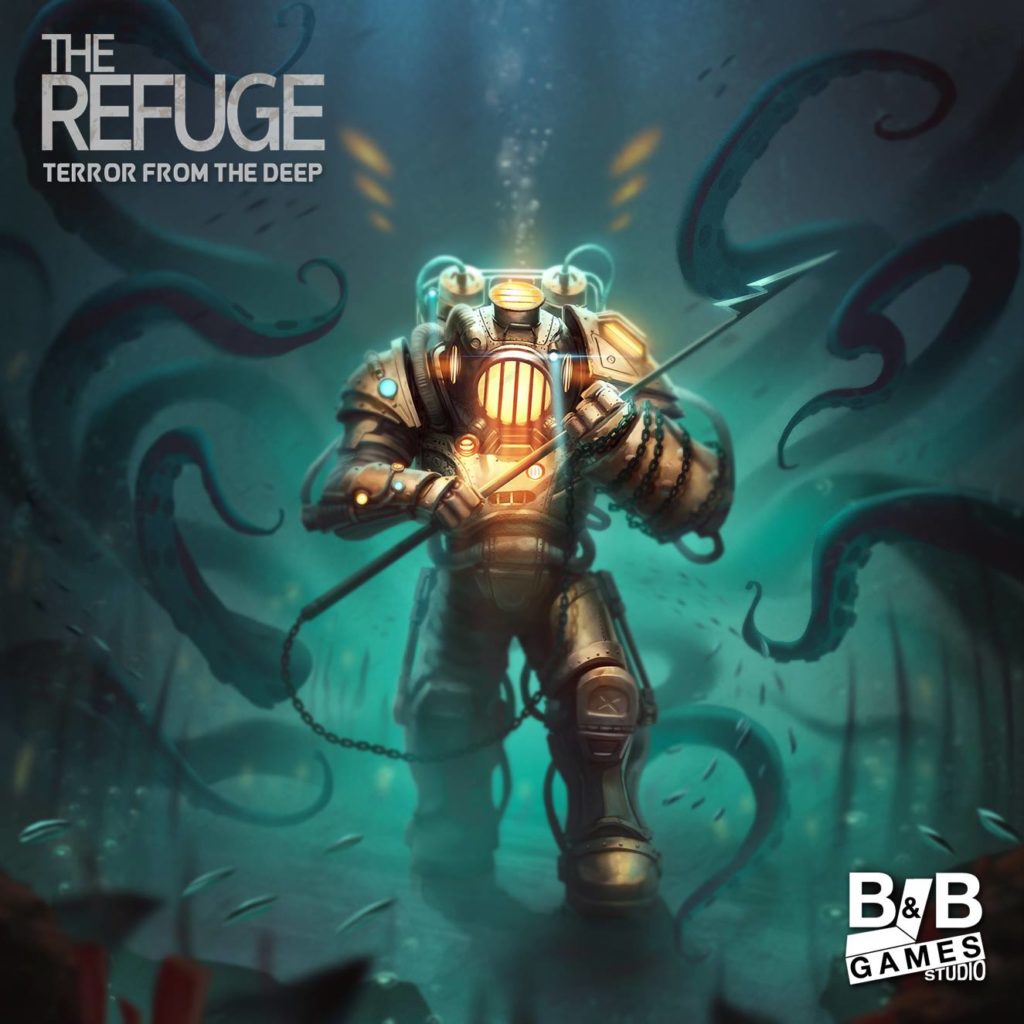 The Kickstarter of the Week though goes to The Refuge: Terror from the Deep – from an independent studio and with a theme that I love, this one looks like a real winner. There is something about the deep sea that draws me, despite not being a qualified diver or being a regular boaterer… This game seems to really capture the feeling of total isolation at sea and has great art and great looking components. In addition to that, the game supports solo, co-op and competitive play, so a great range of options from a single game.
For some more info on The Refuge make sure that you check out our interview with one of the creators John Brieger.